Life continues. Today is my day off; I am pedaling my bike trainer, which is what I am usually up to when I post. I just had to have the trainer serviced because use had worn the steel tube that attaches my bike's rear wheel to the trainer mechanism so that it was no longer flush and didn't hold the bike. The mechanic filed it down and added a washer, and then asked how much I rode it. I guess he isn't called upon much to repair trainers. I told him that I rode 20-30 hours a month, which is true, if less accurate and less personal than my first answer: enough to keep me centered, happy and sufficiently sane.
Comfort the Pictus cat died last night, and I am sad about it; there was perhaps a time when I felt a bit embarrassed about grieving a fish, but that's long past. I'd had him for seven years and got him as an adult; the outer observed age of the species seems to be about eight, so I think the little guy did ok with me. I got him on the way home from a really disastrous court appearance in my first year as an attorney; I'd made a bad newbie lawyer mistake and felt awful, thus "Comfort the catfish." He was a good little fish, and his active presence added a note of cheer and beauty to my home.
I'm in a place in life where a number of the animals that I obtained in my 20s are reaching their expected lifespans and passing, others who I have thought of as the babies are in their prime, and a younger generation is beginning to establish. It's a very bittersweet feeling, like thinking of who I was when I got that fish, how confused and trapped and not who I am now I was. How much happier I am now and how much more sorrowful. How much more myself I feel, how my life with these animals now feels smooth and harmonious, as the animals I used to have and don't anymore felt utterly right and perfect and different than these when I had them.
I walked my three sheepdogs this morning and then bathed Coba; I took Nikolai for a short walk and bathed him, too. Now I'm pedaling on the deck, hour 2.30, watching Tiger stalk around while Magic, 16, lounges on a cushion in what passes for midday sun around here. For Sysiphean boulders, you have to admit that they are awfully loveable and cuddly. I couldn't be happier.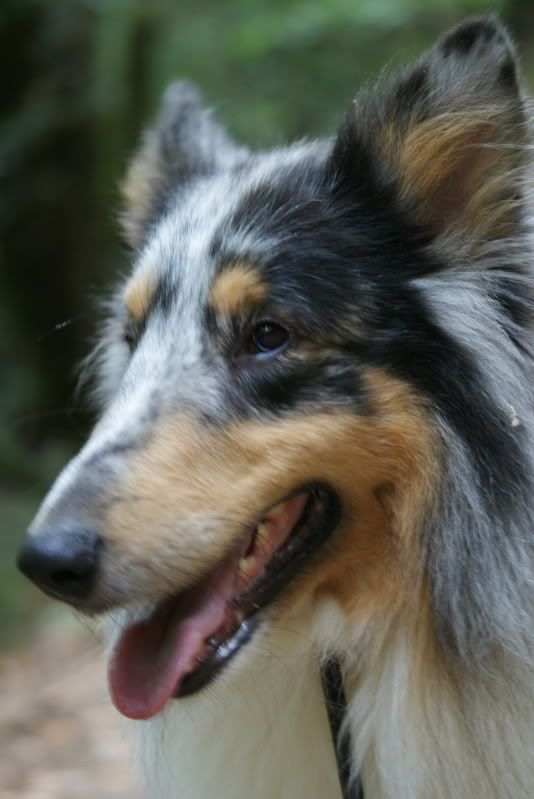 ( cats, dogs, bugs, slugs )